FREE ACCESS TO DIGITAL RECORDINGS
Mental Health Awareness Summit

Individual and community recovery - healing trauma, grief and loss as a result of the pandemic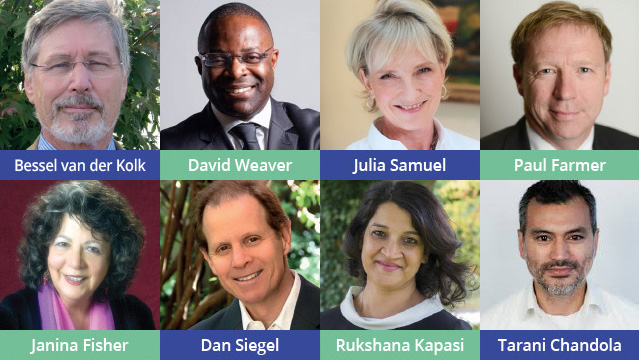 After a year of intense lockdowns, isolation, and uncertainty, the country is finally beginning to open again! But even as we experience the excitement and relief of moving beyond the pandemic, we're now faced with a new challenge...

... how do we recover and start to return to normal again?

We've brought together some of the best and brightest minds in the field of mental health today to offer the latest insights and strategic plans in this exclusive and absolutely FREE summit...

Engage with premier innovators, including: Bessel van der Kolk, Dan Siegel, David Weaver, Janina Fisher, and more!

Simply enter your email address for your limited-time free access.
Yes I would like my all-access pass!
By signing up, you'll be included in our mailing list and agree to our Privacy Policy, so that you can be the first to hear about exclusive CPD offers and FREE resources from the best experts in your field!
© 2021 Psychotherapy Excellence Ltd Trading as PESI UK.- All rights reserved - Email: info@pesi.co.uk - Phone: 01235 847393